Head of Homer (Epimenides type)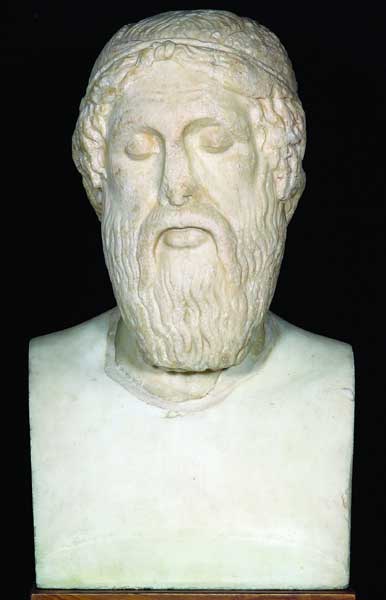 Year:
Roman copy of a Greek original from the mid-5th century B.C.
A portrait of the blind poet to whom, according to tradition, we owe the Iliad and the Odyssey. This piece, characterized by a complicated hairstyle, is a good copy of the head of a statue raised around 460 B.C. in the great bard's honor.
The hall
The other halls
You may also be interested in