Inscribed funerary lekythos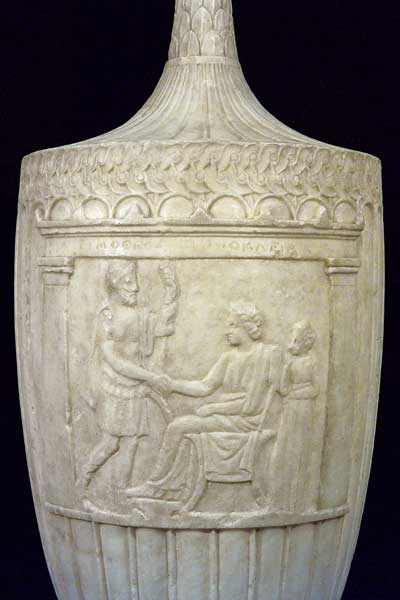 Type:
Funerary monument and ornaments
Year:
Attic original from the first half of the 4th century B.C.
Large marble vase (lekythos) with representational decoration, used to mark a funerary monument.
The hall
Room 6 displays numerous original Greek reliefs and sculptures, some votive works and others funerary.
The other halls
You may also be interested in